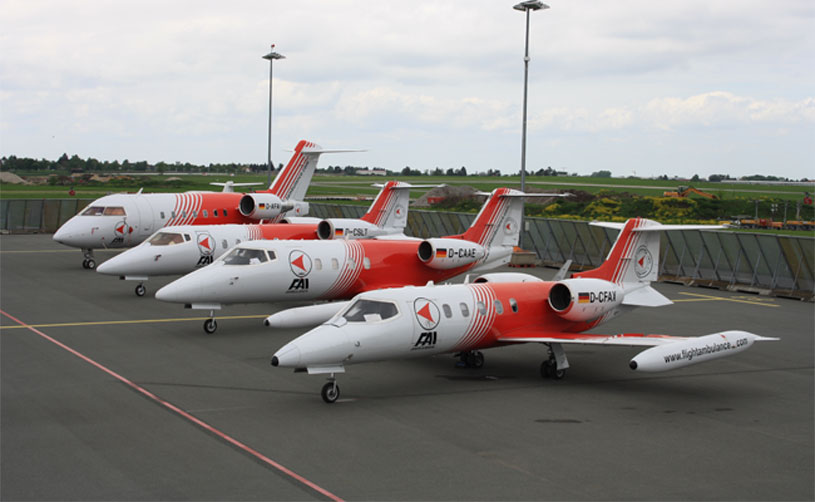 At Gateway International EMS we live by our slogan: "Worldwide EMS Solutions, Simplified" ™. To be clear, our solutions are simple and working with us is quick, easy and reliable. We went the extra mile when we were asked by the air ambulance company FAI (www.fai.ag)  if we could assist with providing an ambulance for a patient from Solikamsk, Russia to Perm Airport, Russia.
Never heard of Soilkamsk? Don't worry, neither had we. So off to Google Earth we went.
Doesn't look that bad we thought , only 360km. Guess again. After speaking with our local correspondent and the hospital we were told that due to the terrain the transfer would take at least 9-10 hours. Ok, still not the worst we thought, it was a very remote area. Well, yes, but not when the patient is in such severe condition where the odds of surviving this transport are close to zero according to the hospital.
This is when we at Gateway International EMS are at our best. Maintaining constant contact with our client FAI, our provider and the hospital we see our job as more than just being the transportation broker- we look for solutions. We dig deep into our network, put our minds together and pull out the magic hat. After numerous phone calls and negotiations we were able to get a helicopter to pick up FAI's team in Perm, fly close to the hospital in Solikamsk where the patient was then delivered to the helicopter and off they went. Arriving in Perm FAI flew the patient back to Germany. She had only one chance to survive and together with FAI we gave her that chance.